Description
Purewellness Joint care collagen peptide 500g
Collagen peptides are highly bioavailable. They act as building blocks, renewing bodily tissues, such as skin, bones and joints. It has been proposed that collagen peptides may act as a messenger to the cells and trigger the synthesis and reorganization of new collagen fibers, thereby supporting our tissue structure. Numerous scientific studies have demonstrated collagen peptides' health benefits. Key areas of benefit include healthy aging, joint and bone health, sports nutrition and skin beauty. Purewellness Collagen peptides are cold water-soluble and highly bioavailable and bioactive. This makes them a better option for functional foods and beverages and dietary supplements than gelatin. Purewellness Collagen peptides have a molecular weight of less than 5000Da.
PUREWELLNESS COLLAGEN PEPTIDE STRENGTHENS HAIR, SKIN, AND NAILS.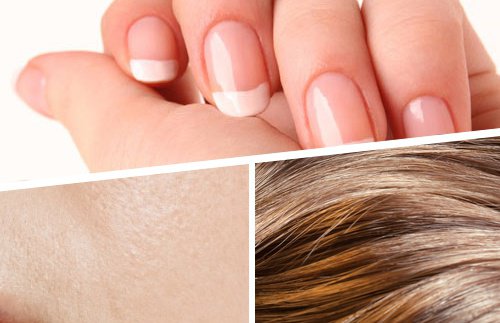 Our hair, skin, and nails are a reflection of what's going on inside of our body. Amino acids like those found in collagen can be nourishing for hair and skin because it renews cells and provides more lubrication and elasticity—the opposite of dry and brittle. It can also help to reduce signs of aging on the skin, including wrinkles and fine lines. Collagen is also beneficial for those experiencing hair loss, including alopecia.
Collagen supports the liver because it is rich in amino acids, especially glycine. Glycine can protect the liver against damage, which is essential for an organ that handles such a high volume of toxic substances.
PUREWELLNESS COLLAGEN PEPTIDE EASES ACHES AND PAINS.
Here's where collagen is perhaps most impressive. It can actually help to reverse the aches and pains that come with normal aging as well as more serious and chronic conditions like rheumatoid arthritis and osteoarthritis. According to the Arthritis Foundation, arthritic conditions plague more than 50 million adults and almost 300,000 children, and those numbers are only continuing to rise. It's estimated that 78 million adults will have some form of arthritis in the next 25 years. Arthritis can be life-altering and debilitating. It's amazing that a simple superfood like collagen can have such a significant impact on how our joints function.
Approximately 10 million Australians  adults drink coffee. Can you imagine how many cases of arthritis or other chronic pain conditions might have the potential to improve if those coffee drinkers added collagen to their morning cup of java? Collagen can also help reduce inflammation and address hormone imbalances that drive obesity and diabetes.
Kindly place an order to get yours now?